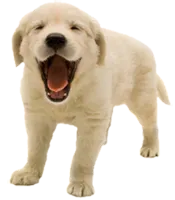 In your search for a veterinary facility, we believe you should expect high quality care as well as great service. Our goal has been to assemble a veterinary health care team committed to providing exceptional client service and veterinary health care. From the moment you walk in, we strive to make your visit easy - patiently helping your pets and answering all your questions and concerns.

Your pet's annual vet check-up will include a total physical exam, with a thorough investigation of your pet's head, body and tail, ears, eyes and mouth. Because even the most cooperative pet may not readily go along with a tooth and gum brushing at home, a professional cleaning may be necessary. Like you, your pet can lose his teeth due to decay and neglect. Read more on our Dental page.

It's a good idea to keep an accurate medical diary not only of the procedures and vaccinations your pet receives at the vet, but also notes of unusual occurrences for things like your pet's elimination habits and any physical changes. Keep track of small shifts in your pet's behavior, including urinary marking habits and mood swings, along with diet and routine modifications. Bring this notebook when you visit us. These seemingly unrelated occurrences may help explain results of your pet's medical tests.

Patient Advocates

Our number one goal at Beaver Brook Pet Center is to be proactive patient advocates.
What this means to you and your pet is that our decisions and advice are solely driven by what is in your pet's best interest. Why is this so important??

There are several reasons:

Pets cannot talk. They cannot tell you if something is hurting or something is not right with them (boy, wouldn't it make our jobs easier if they could!). So the responsibility is on us to perform a careful, thorough, full body examination; to perform diagnostic tests such as blood work, x-rays and ultrasounds to help us determine the well-being of your pet.
Similar to pediatricians, we are seeing patients that cannot express their own health concerns, as well as dealing with patients that do not understand everything we do for them. And like pediatricians, we are often working on very small patients, drawing blood, placing intravenous catheters, and performing other important and very precise services.
Our formal education - a doctorate in veterinary medicine - along with continuing education, enable our doctors to know what is best for your beloved family member. The entire staff of Beaver Brook Pet Center undertakes this responsibility. Everyone here is committed to being your pet's advocate - always looking out for your pet's best interest.